Forever First Lady. Style Icon. Mother. Barack Obama's Wife. Author. Michelle Obama is a lot of things, and with the release of her new memoir Becoming, the multi-hyphenate will soon add "New York Times Bestseller" to her lengthy resume. Becoming sold 750,000 copies on its first day and, according to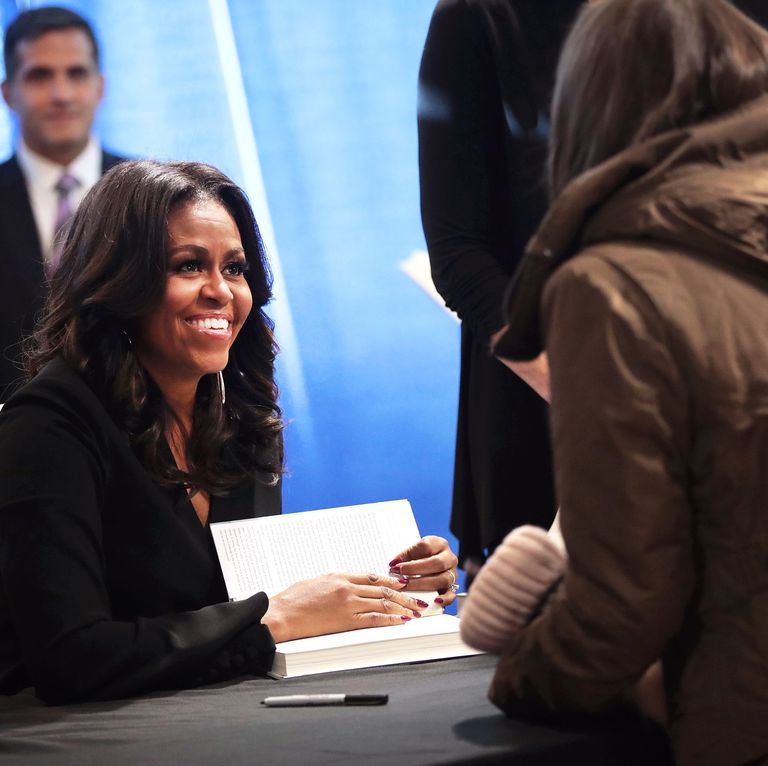 The Associated Press, raked in more than 1.4 million copies in its first week.
Released on November 13, Michelle Obama's Becoming has become one of the fastest-selling memoirs of 2018, outselling memoirs like Hillary Clinton's latest What Happened (300,000 first-week sales) and Bob Woodward's White House tell-all Fear: Trump in the White House, which sold 1.1 million copies during its first week in September. Becoming is also rumored to have outsold Donald Trump's 1987 memoir The Art of the Deal.