Denim Jacket, Piece of fashion style that never leaves, never stops coming back and never fully change in style.
This is not to manipulate you to consume a denim jacket, nor advertise it but just to address what worths to be addressed, a very sustainable and a maintainable style of cloth, it never miss it's incarnation as we all know the saying that states that " creativity doesn't die around world's realm but creativity revolves around the realm of the world" no matter how or matter what an observant kid who's growing up or grow up in any part of this world should have this style being retentive somewhere in their head.
As said earlier this is not to publicize Denim Jacket as a subject, for it doesn't even need publicity anymore, even over the years and in years to come for it has longevity and publicity for itself, amongst outfits that is worn to protect the body from cold, Denim Jacket wouldn't miss any part of the top three when talking about people's preferences,
The only reason a person shouldn't or wouldn't have a piece of Denim Jacket is if they've over payed attention to the speculations from people who have misled them to refresh the contents in their wardrobe, and to evacuate the useful things in other be replaced with a more lightened looking piece that will loose its illumination probably in six months after.
Denim jacket goes beyond just being a piece as a fashion content, similarly to that of a jeans that goes beyond being addressed in a fashion context. It is active and relevant at the same time relative, Denim Jacket is piece that will always be there when you're in need of it once you have it, the denim jacket from the physical aspect is unchangeable and far from a type of piece that could be suggested for improvement it's has its stereotype fundamentally, that's the reason why it hardly changes, and that is so outstanding.
Although there is maximum chance for you to one again arouse your love for the Denim Jacket, It even matches the right size and weight to be rocked as a summer jacket, heavy and stuffy enough to block out a thick breeze, plays a nice role to keep you not too very warm, normal as much as you can have it, and it doesn't even get spoilt to the extent of abandoning it when it gets faded it looks still wearable, and it also doesn't look  evidently dirty or rough.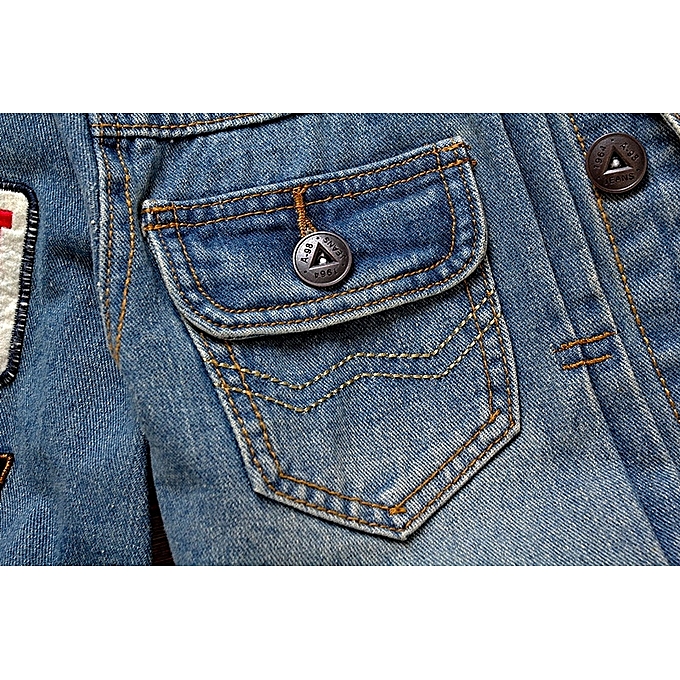 Though Denim Jacket possessions supersedes its physical and creationism qualities i.e. It's style character. Less smart looking, but worths it, it doesn't have the unisex appearance as the looks favors males than looks for females perhaps it's unisex, but it induces appropriateness when you wear it on anything, and as for its tomboy look that it sometimes create, from the hips region, to the lower abdomen it tends to bring about a feminine aesthetic: females do wear it and results great outcome, Nigella does, Marilyn Monroe in the Misfits. Denim Jacket also do bring about a very soft and lingering young look despite not looking highly teenage, it a galore looking outfit that can be placed on high hills and also flops as well as lite colored look trainers.
Denim on denim might seem too much like a hard fashioned, but it's not that hard to put on if colors are well settled and if the lower Denim weight is not too heavy "Dark denim with white has a summery, nautical vibe that feels less deliberately hipsterish than Spears-and-Timberlake blue-on-blue"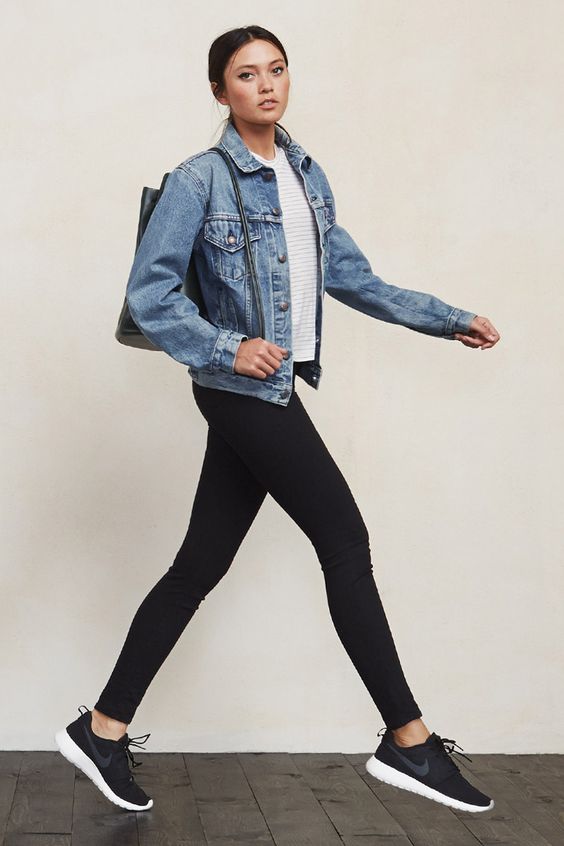 "The classic blue is the number one choice if you are after an ugly trainer/dad-core look, but I'm happy to pare things back to summer basics by teaming denim with gingham, broderie anglaise, white Converse. An indigo denim jacket is smarter than the traditional version, especially if the shape is neat. It's also more all-weather, visually speaking: you can wear it with a black cotton turtleneck and black ankle-grazer trousers for an easing-into-autumn look. Perhaps you do need to buy one, after all"