One of the best ways to express the New Year is to show the new you. But you don't have to start over, really. Just a refresh button on your wardrobe can do the trick, it requires adding a few statement pieces that are on trend. If you're the type that wear denim on the daily? Perhaps it's time to add a fresh silhouette to your collection. If you're obsessed with shoes, It's time to treat yo' self to a new pair that will prove your footwear prowess. And if you are a budding influencer? Gigi Hadid has a color palette that will make your Instagram post pop.  
Thankfully, you don't have to go far to figure out what's going to be hot this year. Celebrities like Bella Hadid and Yara Shahidi have done the work for us with epic street style. 
Check the our predicted 2019 celebrity fashion trends below!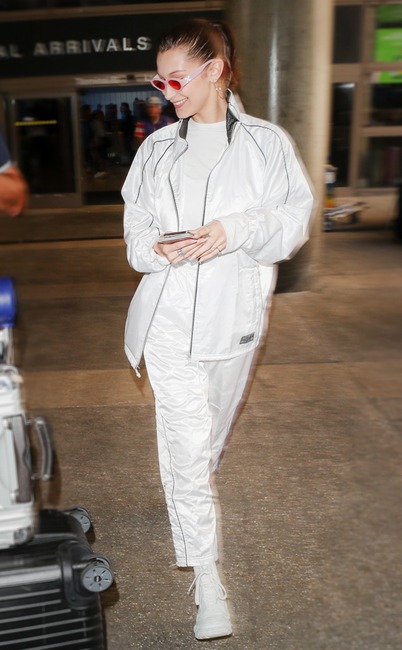 BG023/Bauer-Griffin/GC Images
Reflective Sportswear
Sportswear is taking a futuristic approach in 2019. The material that was reserved nighttime bikers and runners is now a major fashion statement. We've spotted Bella Hadid and Gigi Hadid wearing athletic suits with an iridescent hue. Plus, with the Forever 21 x NASA partnership and Balenciaga championing the trend, we're sure to see much more of it this year.
Wide-Leg Denim
Skinny jeans are a thing of the past. Now, after mom and straight-leg denim reigned 2018, wide-leg silhouettes are making their way to the forefront. Based on Yara Shahidi's look, we understand why. They're effortlessly cool, comfortable and standout.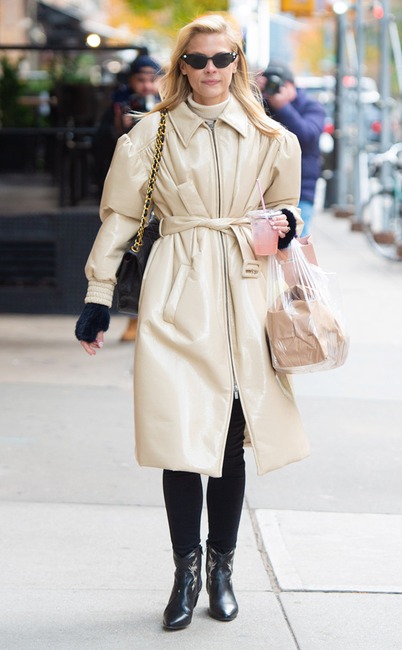 Cowboy Boots
Yeehaw! Cowboy boots are a must-have for 2019. Whether you go all out with the knee-high version or swap out your ankle boots for a pair like Jaime King's, you'll show your fashion prowess with this celeb-loved trend.
Found out any new trend, share with us on our social media handle @vogueinspiremagazine or email at vogueinspiremag@gmail.com