Its the 2012 MET BALL RED CARPET
The buzziest, Most fashion-y red carpet of the year!
When it comes to style on the red carpet, the 2012 Met Gala (a.k.a. The Metropolitan Museum of Art's annual Costume Institute Gala) is akin to the Super Bowl: the fashion industry's biggest players are out in their full glory. The attendants (celebrities, designers and industry big shots) are the brightest in the star stratosphere, and the fashion is often jaw-dropping. We love the glitzy gala because the celebrities take chances: they throw caution to the wind and any notion of modesty goes out the window.
In past years we've seen Sarah Jessica Parker arrive in full tartan plaid on the arm of the late, great Alexander McQueen, Rihanna in head-to-toe black lace with a red braid that called to mind "The Little Mermaid," and who could forget Beyonce's skin tight wiggle dress, courtesy of Emilio Pucci (how did she even move in that?).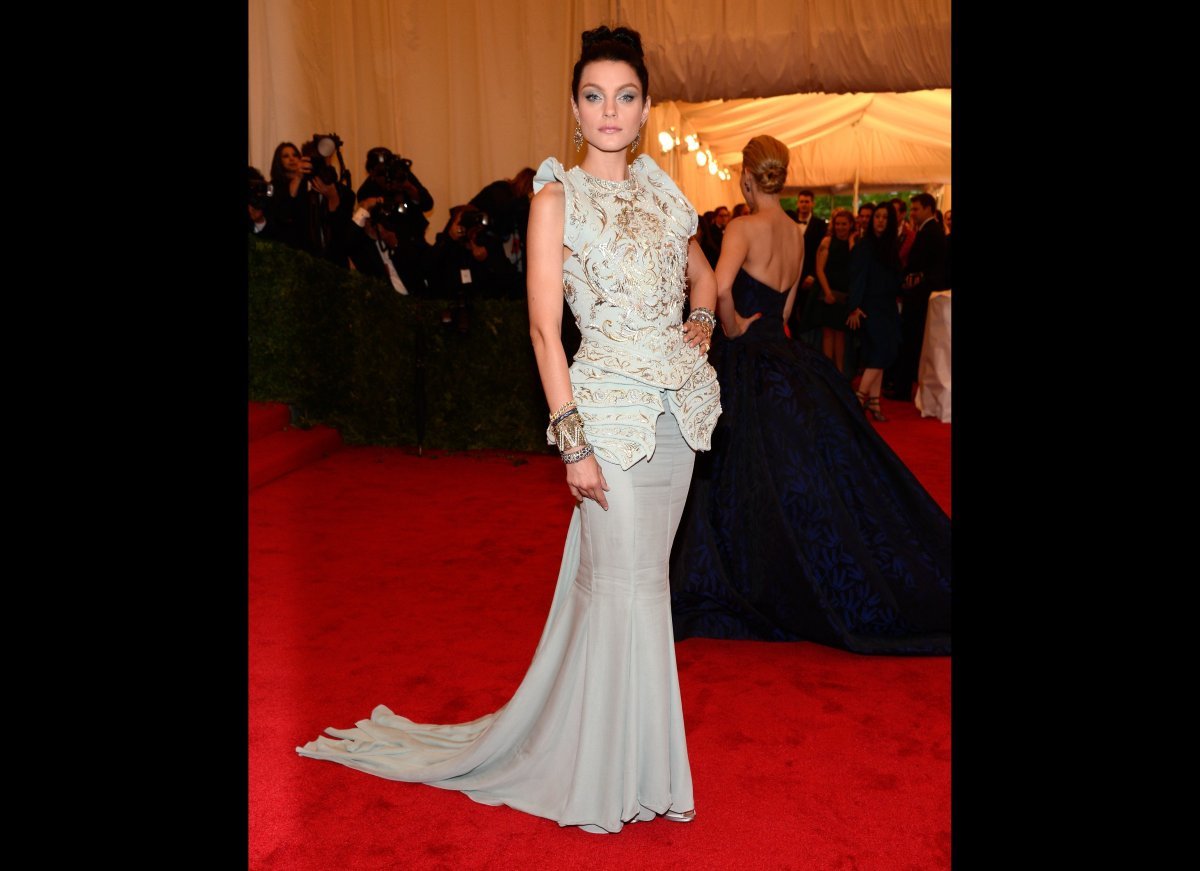 This year's gala, titled "Impossible Conversations," is a tribute to the influence of late designer Elsa Schiaparelli on Miuccia Prada. Herewith, tk celebrities whose looks were impossibly gorgeous.
See all the Met Gala arrivals at HuffPost Style along with our picks for Met Gala worst-dressed.
Want more? Be sure to check out Stylelist on Twitter, Facebook, Tumblr and Pinterest.
Beyonce emerged at the red carpet in the sheerest of Givenchy and the red carpet's a wrap. So far we're loving: Anna Wintour's Prada-designed homage to Schiaparelli's lobster dress; Prom king and queen Tom Brady and Gisele (Gisele was also in Givenchy and suffering from a mild case of Angelina's right leg); Emma Stone who looked like magic tinsel in Lanvin;
Camilla Belle in Ralph Lauren because, just, damn; and Lena Dunham with Hamish Bowles made for our favorite couple of the night. Also basically everyone who wore Prada and Rooney Mara in Givenchy.
Long list I ain't writing all but the pictures are here for you
Whose look are you loving?